Amaro Law Firm Injury & Accident Lawyers Announce the Expansion of Personal Injury Services to Burnet, TX
December 08, 2022 at 23:03
Amaro Law Firm Injury & Accident Lawyers have recently expanded its personal injury services to Burnet, TX, providing local citizens with access to their legal expertise. The Amaro Law Firm has long been a leader in representing personal injury victims in Central Texas. The firm recently expanded its services to meet the needs of residents of Burnet. With this move, local citizens can now access quality legal advice and guidance regarding filing a personal injury claim or lawsuit. The firm is dedicated to helping victims get the compensation they deserve for medical expenses, lost wages, pain and suffering, and other damages related to a personal injury incident.
At the Amaro Law Firm, clients will benefit from experienced trial attorneys who have successfully navigated hundreds of cases over the years. From prompt response times to detailed investigations into the circumstances surrounding an accident or injury, the Amaro Law Firm seeks justice for each client they represent. The firm takes pride in its commitment to providing personalized attention and representation for each case, ensuring that all clients receive compassionate care, support, and guidance as well as comprehensive legal services.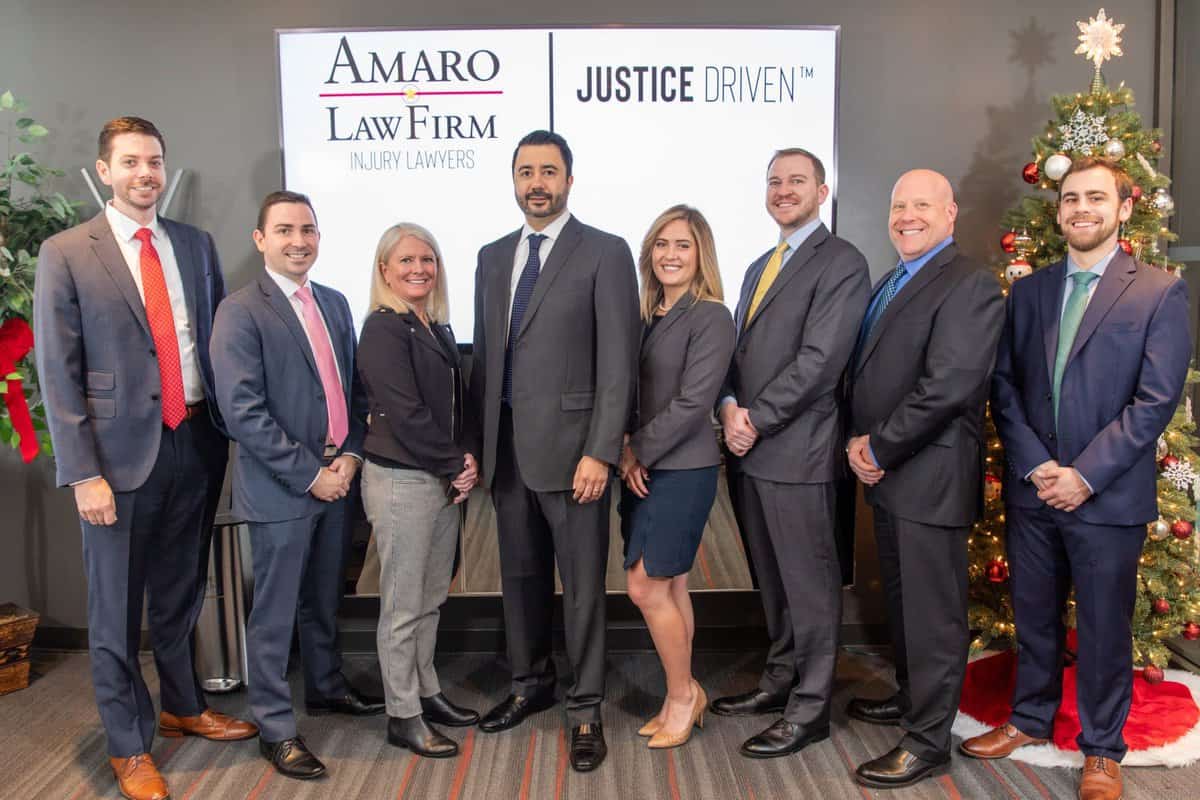 The attorneys at the Amaro Law Firm understand that navigating the complexities involved in a personal injury claim can be an intimidating experience for many individuals. However, with their vast knowledge and extensive resources available to them through partnerships with some of the best experts in the field — including medical professionals, engineers, law enforcement officers, and more — clients can rest assured that their cases will be handled with care and precision.
Additionally, the Amaro Law Firm provides initial consultations at no charge, allowing potential clients to ask any questions they may have about their situation before deciding whether or not they want to pursue legal action. This allows a person impacted by another's negligence to make an informed decision concerning how they want to proceed with their case, without feeling pressured by cost or time constraints. Ultimately, the Amaro Law Firm aims to ensure that all personal injury victims in Burnet are provided with expert legal guidance when it comes time to seek compensation for damages associated with their case.
According to James Amaro, "The Amaro Law Firm recognized a need and expanded their services to residents of Burnet so personal injury victims can have access to better legal representation. Burnet citizens can get quality legal advice on filing a personal injury claim or lawsuit and how to best pursue compensation for medical expenses, lost wages, and pain and suffering."
Amaro Law Firm Injury & Accident Lawyers offer comprehensive services designed to assist personal injury victims. The firm helps accident victims develop strategies to pursue financial compensation for their injuries, lost wages, medical expenses and other damages related to the incident. The firm's attorneys have extensive legal experience dealing with motor vehicle accidents, premises liability, product liability, motorcycle accidents, dog bite cases and more. Their legal team handles all aspects of personal injury cases for its clients, from initial filing to settlement negotiations and trial proceedings. Furthermore, they provide guidance in navigating the complex laws surrounding personal injury matters so that clients can be sure they receive justice and maximum compensation for their losses. With the firm's thorough understanding of Texas state law and its familiarity with courtroom procedures, the Amaro Law Firm Injury & Accident Lawyers provide clients with the resources they need to maximize their recovery.
###
For more information about Amaro Law Firm Injury & Accident Lawyers (Lakeway, TX), contact the company here:

Amaro Law Firm Injury & Accident Lawyers (Lakeway, TX)
James Amaro
(512) 690-4518
contact@amarolawfirm.com
911 Ranch Rd 620 N Suite 207, Lakeway, TX 78734