Linton IN Dumpster Service Provider JBL Disposal Offers Versatile Dumpster Rental Sizes
January 16, 2023 at 19:34
JBL Disposal of Linton, Indiana provides cost-effective and convenient waste disposal solutions for its clientele. The company offers a range of roll-off dumpster rental sizes to assist customers in completing residential and commercial projects of all types. Those interested in learning more about the company or viewing specifics about its fleet of roll-off rentals are encouraged to visit the official website at https://www.jbldisposal.com/.
A spokesperson for the Linton-based waste management company, Britt Lannan, said, "When our company was first getting ready to open the business and deciding how it wanted to operate, our top priority was offering competitively-priced solutions for our customer's waste removal needs, no matter how big or small. We built a state-of-the-art website that allows our customers to reserve a bin and schedule delivery right from their fingertips, so whether you're managing a construction site or working at your desk, booking with our company is easy and stress-free."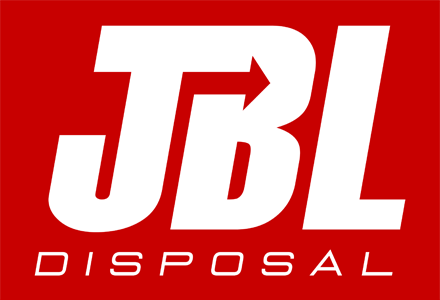 Dumpster rentals are utilized by clientele in support of a range of waste management goals, including home improvements, landscaping, new construction, cleanouts, or demolitions. After customers schedule delivery via the company website or over the phone, the professional drivers will deliver the driveway-suitable bin at the time and place of their choosing. The roll-off design allows the company to place the dumpster in a convenient, safe location so that customers can fill the bin at their own pace. Once the bin is filled, the customer will notify the company and one of the drivers will haul away the bin and responsibly dispose of all waste at the local landfill, in accordance with all city, county, and state regulations.
The company offers three different roll-off dumpster sizing choices to help meet a range of project goals. The 10-yard dumpster measures 14' long by 8' wide by 4' high and begins at $280 for up to seven days of rental time with two tons of waste disposal included in the base price. According to the website, this size is often rented for small bathroom remodeling jobs, residential garage cleanouts, or downsizing before moving, among other ventures. The 20-yard measures 18' long by 8' wide by 5' high and begins at $380 for up to seven days of rental time with three tons of waste disposal included in the base price. This size is rented for roofing repairs, kitchen renovations, or commercial office cleanouts. The largest container option, the 30-yard, measures 18' long by 8' wide by 8' high and begins at $440 for up to seven days of rental time with five tons of waste disposal included in the base price. Customers often utilize this size for large construction projects, demolition site cleanups, and other major waste disposal efforts.
The company allows for 7-day, 14-day, or open-ended rental timeframes to help meet the specific needs of its clientele on a short or long-term basis. Additional days and extra weight are available for purchase at $15 per day and $60 per ton. All of this information can be viewed on the company website or interested parties can learn more by visiting JBL Disposal's official Facebook page at https://www.facebook.com/jbldisposal.
According to the company spokesperson, JBL Disposal employs professionally trained drivers who know the value of customer service as they go about their work. The staff works diligently to safely and efficiently deliver and retrieve roll-off bins, paying special attention to customers' property or work sites in the process. The company website notes that JBL Disposal is proud to offer its dumpster rental services to a wide range of Greene County, including the nearby cities of Terre Haute, Bedford, Bloomington, Vincennes, Washington, Spencer, and Sullivan. The company can even make arrangements to serve customers outside of its stated service area if arrangements are made ahead of time for a minimal service fee.
The large number of glowing reviews that JBL Disposal receives for its services is an indication of how well the company satisfies its customers' dumpster rental needs. Jonathan Resler said, "I was needing A dumpster ASAP and they were able to squeeze me into their busy schedule. The driver was even able to put it right where I wanted it. It was delivered on time and picked up when I asked for it to be done. Very nice and professional people." Angel Mikusak said, "I rented a dumpster recently from JBL for a residential cleanup project. They were very friendly, courteous, professional, and prompt. No issues with delivery/pickup or billing, this company can be trusted."
These and other 5-star reviews can be viewed on the JBL Disposal Google Maps Business listing at https://goo.gl/maps/tNQQxmZvERk9aZLH7. More information on JBL Disposal's highly-rated dumpster rental services can be seen on the above-mentioned website or interested parties can contact the company via phone or email for more details.
###
For more information about JBL Disposal, contact the company here:

JBL Disposal
Britt Lannan
812-870-4071
jbldisposal@gmail.com
769 13th St NW, Linton IN 47441