Throw The Perfect Party and Make The Most Memorable Event With ShipShape Party Rentals
May 24, 2023 at 22:46
ShipShape Party Rentals is the #1 Party Rental Store in Warrensburg MO. Stocked with everything needed to make a party exciting and memorable, ShipShape Party Rentals is committed to helping clients throw the best party ever.
"Our party rental supplies are high quality, tons of fun, and take the stress out of managing an event," says Amber Biesemeyer, company CEO.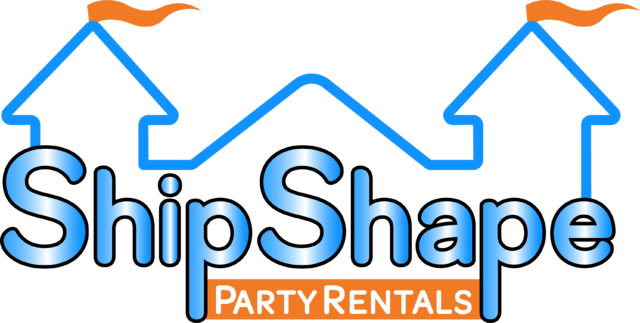 ShipShape Party Rentals are famous for their vast bounce house collection. They have styles ranging from traditional houses, to themed castles, combo jumps, and obstacle courses. Any of these would be a hit at a party or event. The bounce houses are made of high quality materials and designed for safety. Check out their facebook page here at https://www.facebook.com/shipshaperents to see photos and videos of their bounce houses in action.
In addition to their bounce houses, ShipShape Party Rentals also boasts exciting bounce games. Renters can get the sticky wall (the velcro jump activity), bungee run, an inflatable jousting arena, a free throw inflatable for basketball lovers, giant jenga and more. These games are designed for party goers of all ages, and can make any event thrilling and unforgettable.
ShipShape Party Rentals also has a great collection of slides, both dry and water slides. They have slides as tall as 20 Ft, and they include cool designs, such as the Cali Palm Slide that features inflatable palm trees. While the dry slides are great for any time of year, the water slides are a huge summer hit, and will make a splash at any summertime party. Another great summer time attraction is the dunk tank! With two different styles to choose from, dunk tanks are a great attraction that'll keep party goers cooled off in the blazing summer heat.
Outside of attractions, ShipShape Party Rentals offers logistical party supplies, such as tables, chairs, tents, heaters, tent lighting, and more. Often an overlooked aspect to a party, these materials can easily be added to any rental order. Renting all party needs from one place streamlines the event planning process, which means less stress and more fun.
Work with ShipShape Party Rentals to throw the next birthday, block party, graduation, church gathering, or school carnival. They are experts in parties, and can help customers choose the right attractions and party supplies for their event. Boasting superb customer service and friendly staff, ShipShape Party Rentals makes it easy to throw an event.
ShipShape Party Rentals serves communities in Whiteman AFB, Knob Noster, Centerview, Holden, Clinton, Chilhowee, Higginsville, Sedalia, Leeton, and many more. Check out their location here: https://goo.gl/maps/krisVVqus9EJ2qMb7.
Client testimonials show just how reliable and professional ShipShape Party Rentals is. Clients say not only are the attractions a hit, but the staff is unmatched. One review from Stephanie M. talks about how ShipShape saved the day for her party after another store dropped the ball. Here's the review in full:
"After booking with another company a month prior to the party, they became unresponsive the night before my event. I had to last minute find another rental. ShipShape Party Rental helped me find an inflatable for our event, at 10PM the night before the party. They arrived early, were super friendly, quick set up, clean inflatable, and an overall wonderful experience! I would highly recommend them to anyone."
Glowing reviews like these can be found all over google and their website. It's clear that when it comes to throwing a great event, Missouri trusts ShipShape Party Rentals. The family owned business couldn't be more proud.
"We treat each event like it's our own," says Biesemeyer. "We want people to walk away more than satisfied after renting with us."
For parties and events that make a lasting impression, and bring fun and excitement to every party goer, ShipShape Party Rentals is the go-to party rental service in Warrensburg. To learn more about the company or book a rental, visit their website at https://www.shipshaperents.com/ or contact them at (660) 210-2253 or info@shipshaperents.com.
###
For more information about ShipShape Party Rentals LLC , contact the company here:

ShipShape Party Rentals LLC
Amber Biesemeyer
(660) 210-2253
info@shipshaperents.com
513 Grover St, Warrensburg MO 64093